Sochi, Russia, is ready for 9Th World Choir Games, 06-16 July 2016
SOCHI,  EVENTS & EXHIBITIONS 
Only a few weeks left until the 9th World Choir Games 2016 in Sochi will start. The Russian Olympic City of Sochi invites singers to experience original Olympic atmosphere in the Olympic Village from 2014.
From 2000 onwards the biennial World Choir Games have brought together cultures and nations from all over the world to meet and sing together – meanwhile the event has established as the world's largest international choir competition.
The biggest World Choir Games in the event's history happened in 2014 in the Latvian capital Riga. A total of 27,000 participants from 73 nations came together to sing and celebrate a feast of choral music.
All amateur choirs of the world are invited to head for a 11-day journey through the whole world of choral music at the World Choir Games 2016 and to perform in the competitions, in Friendship Concerts and to perform together on stage for huge singing projects.
The World Choir Games offer once-in-a-lifetime musical and cultural experiences as well as a professional, high-quality international expertise at competition evaluation, in workshops and further pedagogical offers. Benefit from those professionals and support the further development of your choir!
The World Choir Games in Sochi invite all non-professional choirs of the world to participate. The Games offer fair and realistic competition to experienced competitive choirs as well as choirs with relatively little international experience and participation opportunities in 29 different categories.
History of event:
Linz 2000– Federal republic of Austria
Busan 2002- Republic of Korea
Bremen 2004- Germany
Xiamen 2006- China
Graz 2008- Federal republic of Austria
Shaoxing 2010- China
Cincinnati 2012- USA
Riga 2014- Latvia
If you need asistance with museum visit or  accommodation booking, planning your special event, cultural  or incentive program, conference and congress in Moscow or St. Peterbsurg, please, contact  team of Tsar Events Destination Management Company & Professional Congress Organizer that provide all MICE services in all Russian cities.
Why TSAR EVENTS DMC & PCO?
Tsar Events DMC & PCO has become first DMC who wrote book-instruction for tourists and professional travel planners who are going to Russia!
RUSSIA'S LEADING DESTINATION MANAGEMENT COMPANY World travel awards 2012 & 2013 & 2014 & 2015 WINNER
The first  Russian DMC to earn Accredited Destination Management Company            

(ADMC

) Designation
The BEST DMC 2011               

(New

European Economy magazine, UK)
The only CERTIFIED DESTINATION MANAGEMENT PROFESSIONAL              

(DMCP

) in Russia
The only COMPANY in Russia run by CERTIFIED MEETING PROFESSIONAL            

(CMP

)
Partner of St. Petersburg Government
RUSSIA'S LEADING INCOMING AGENCY World travel awards 2012 Nominee
From  »concept to reality», our services & events are designed to meet the creative, motivational and budgetary needs of the professional meeting planner or executive. We work with you from concept and design through successful program execution.
Through one point of contact we are proud to provide our clients with:
• Collaborative Creativity
• Consistency in Services
• Destination Communication
• Imaginative Corporate Incentive Programs
• Innovative Theme Parties and Special Events
• Comprehensive Meeting Planning Services
• Ground Transportation Services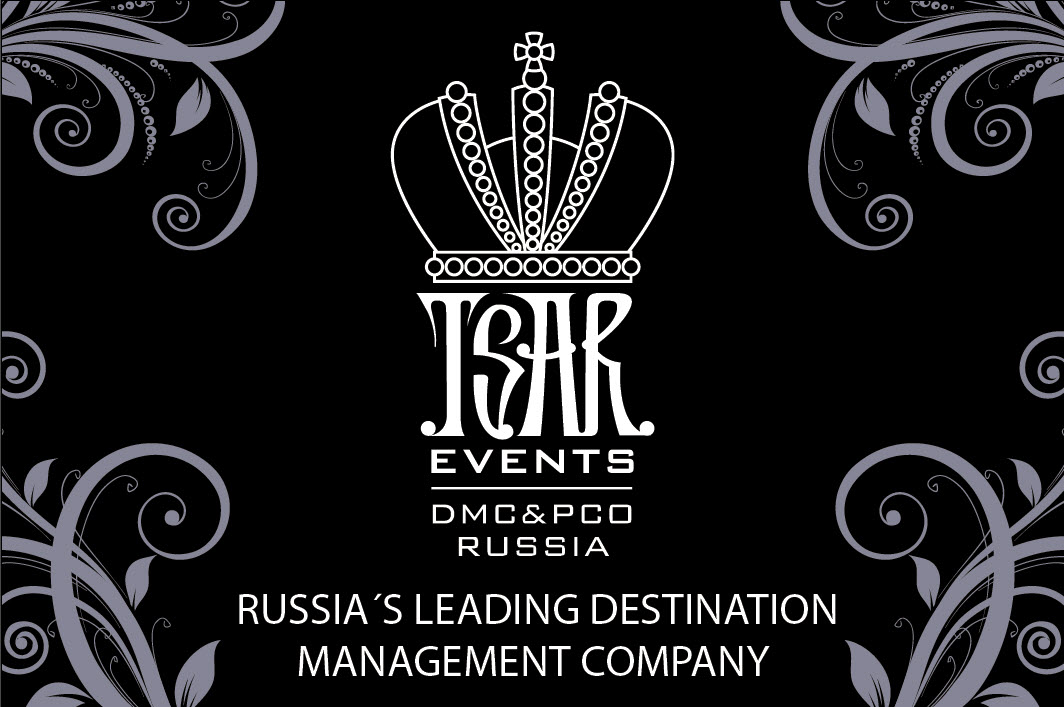 Tsar Events DMC & PCO has become first DMC who wrote book-instruction for tourists and professional travel planners who are going to Russia!  New book offers a mesmerizing slice of life in Russia. Alexander Rodionov & Maya Krivchenia shares an informative and enjoyable guide to enjoying the historical and cultural wealth of the world's largest country.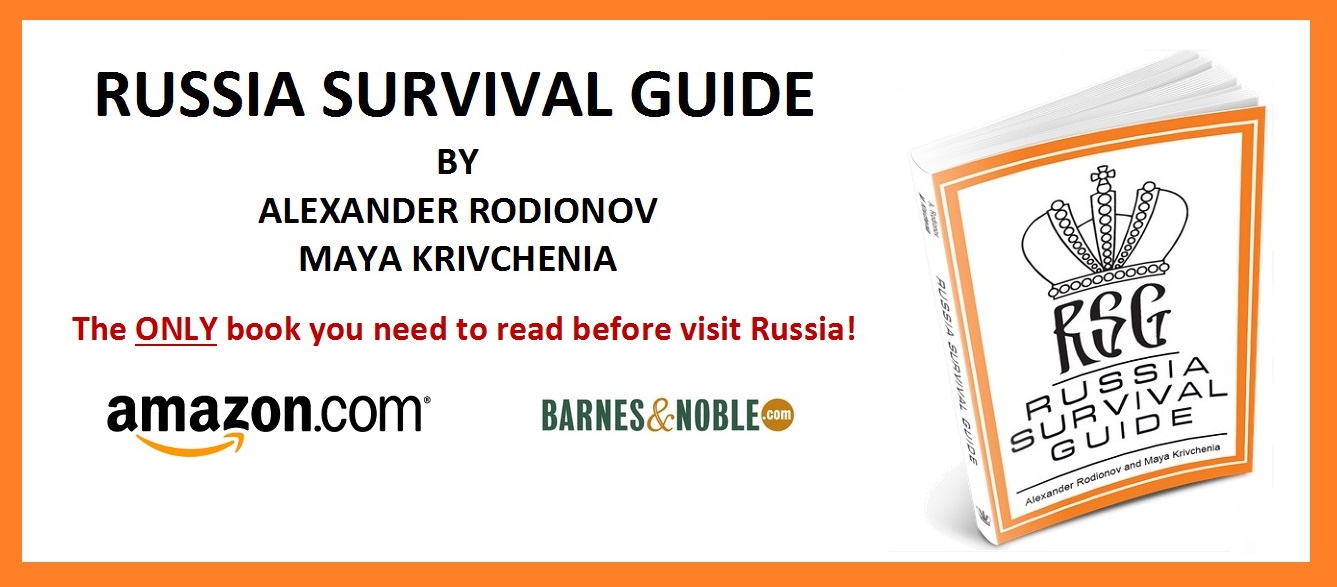 You must LOGIN or REGISTER to add your comments.